Ryan Seaman
& Dino Stamatopoulos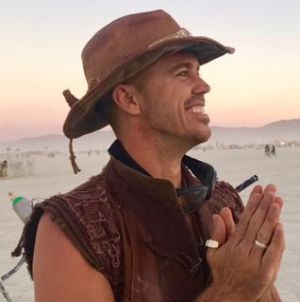 In my effort to fully explore the synchronicities surrounding May 5, 2012 I invited Ryan Seaman to join us and offer his astrological expertise but, however high minded were my intentions, I couldn't keep the show from devolving into blue humor and cum jokes.
That's Radio8Ball for you. The full spectrum of human experience.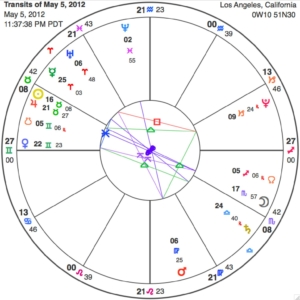 LYRICS:
CLOSEFACE

THERE'S A BLURRY GIRL AT THE END OF MY NOSE
HER NAME IS CLOSEFACE
AND WHEN SHE BACKS AWAY I DON'T KNOW WHERE SHE GOES
THAT CRAZY CLOSEFACE
SHE'S REALLY DIFFERENT BUT SHE'S KINDA LIKE YOU
BUT HER EYES ARE BIGGER AND THERE'S NOT ALWAYS TWO
WHEN I LAY IN BED SHE APPEARS OUT OF NOWHERE
IF IT EVER WAS NOT CLOSEFACE I WOULD BE SO SCARED
OR IF SHE GOT A LITTLE SMALLER AND
A LITTLE MORE IN FOCUS
SHE'D HAVE TO LEGALLY CHANGE HER NAME
AND THERE WOULD BE NO KISS
YOU KINDA NEED CLOSEFACE
CLOSEFACE YOU KINDA NEED CLOSEFACE
THERE'S A DIRTY GIRL AND SHE WHISPERS TO ME
CLOSEFACE WE KINDA NEED CLOSEFACE
I DON'T KNOW HOW MUCH SHE WEIGHS BUT SHE'S AS BIG AS I CAN
SEE CLOSEFACE WE KINDA NEED CLOSEFACE
I THINK SHE THINKS THAT I'M HER PERFECT MATCH
CAUSE I'M JUST HER TYPE WHEN WE ARE ATTACHED
AND WHEN SHE BACKS AWAY YOU ARE ALWAYS RIGHT THERE
WHEN HER AND I GET TOGETHER
I TELL HER ALL MY SECRETS
AND YES I DO TALK ABOUT HER
AND I HAVE NO REGRETS
THERE'S A BLURRY GIRL AT THE END OF MY NOSE
HER NAME IS CLOSEFACE