Andras Jones
&
Bart Davenport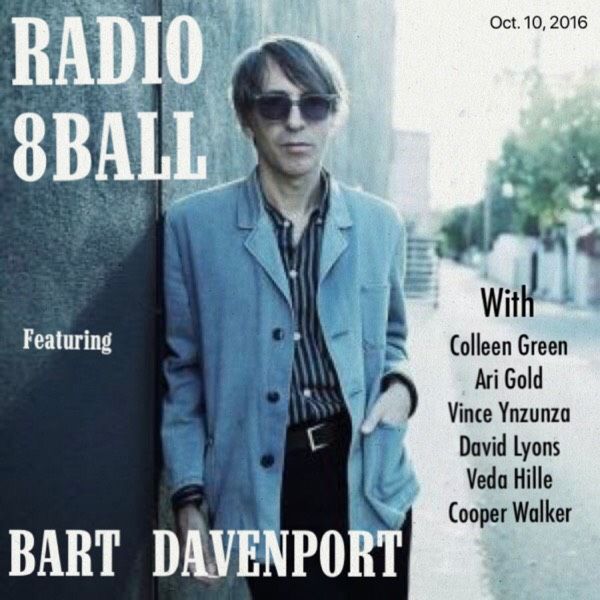 From ANDRAS JONES: I met BART DAVENPORT in the early 90's when I attended a street party in Oakland with some friends I was sharing a bill with at The Starry Plough in Berkeley who lived on the block. His band The Loved Ones were on the bill and they blew my mind. They looked and sounded like 60's Mods from England. Their sound was hard driving electric blues. The drummer was a ringer for a young Keith Moon. The bass player looked like a young Ronnie Lane from The Small Faces. The guitarist just looked cool as fuck, like the guy Sting was playing in Quandrophenia and the singer, well, that was Bart and he just owned it. With his "blues man" voice, his harmonica playing and his soulful swagger. It wasn't just the band though. Their fans (at least 50 of them) showed up in Vespas and beehive hair-dos. All of them, fully vintage. I was impressed and when I'm impressed I get really friendly.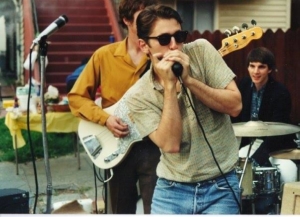 Over the years my friendship/fanship/peership with Bart grew. We'd help each other hook up gigs in each other's towns. Share bills opening for each other. Send each other our latest CD's for approval. Crash at each other's pads when traveling through town. Over that time The Loved Ones broke up and evolved into The Kinetics, who had a more sophisticated retro sound and I guess kind of owned the bay area scene for a season or two. As has so often been the case for Bart, rather than taking off, The Kinetics were the staging ground for bands that grew out of their scene as their members went onto play in bigger acts like Cake and American Music Club.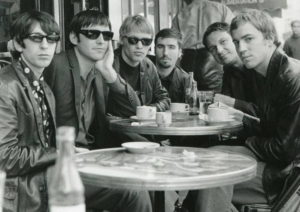 So Bart went solo and I think his first solo record is a masterpiece. We use one of the soundscapes in it for the music under our outro for this show. You know you love it. Since then he's just kept putting out records, touring Europe, playing super hip shows in LA and San Francisco while remaining frustratingly under the radar for those of us who always thought he was a rock star among rock stars and yet, I'm selfishly grateful that this massive talent remains at ground level where his fans and friends can always get into a show and even get some face time before or after.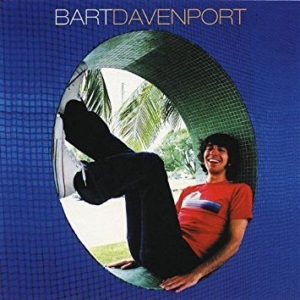 And now, here he is in the realm of The Pop Oracle for, what I consider to be our best episode so far.
In the course of our discussion I talk about the "prostitute archetype". I was referring to Carolyn Myss's definition below.
The Prostitute
From: The Four Archetypes of Survival by Caroline Myss
None of us thinks kindly of the term 'prostitute,' and yet from this archetype we learn the great gift of never again having to compromise our body, mind, or spirit. You may have already reached the point in which the Prostitute has become a mature part of yourself that circles you with a strong vibrational field that says, "Not for sale."
The Prostitute archetype engages lessons in the sale or negotiation of one's integrity or spirit due to fears of physical survival or for financial gain. It activates the aspects of the unconscious that are related to seduction and control, whereby you are as capable of buying a controlling interest in another person as you are of selling your own power. Prostitution should be understood as the selling or selling out of your talents, ideas, and any other expression of the self. The core learning of the Prostitute relates to the need to birth and refine self-esteem and self-respect.
We prostitute ourselves when we sell our bodies or minds for money or when we compromise our morals and ethics for financial gain. That may include remaining in a marriage or job that endangers our well being for reasons of financial security.
In identifying this archetype, ask yourself:
Have I ever sold out to people or organizations that I did not truly believe in?
Have I ever remained in a situation that offered me financial protection because of a desire for financial security?
Have I ever put another person in the position of compromising him- or herself in order to gain power over that individual?
Have I ever 'bought' another person's loyalty, support, or even silence, in order to have my way?
From another perspective:
Have I ever offered to help another who was weakened by his or her Prostitute archetype?
Do I judge others because they find themselves continually compromising themselves?
Do I think of them as weak and myself as a better person?
And from yet another perspective:
Have I ever felt myself being pulled into a circumstance that would require me to sell out my ethics, but then found myself strong enough to say "no"?
Once you have answered these questions, you may proceed to determining the rest of the 12 archetypes that make up your personal support team.
Blue Motel
I took forever
Now I've arrived
It is the sunset of my pride
I took the slow lane
To the west side
Singing these blues for the whole ride
She said we'd talk today
I need this one to pay
The golden goose is grey tonight
I've tried to reach her
Ms Marilyn Groves
I gave her six or seven calls
Ah but there's no answer
No, nothing at all
I smashed the phone against the wall
So many different ways
To use up all your days
And this is how we spend our time
At the Blue Motel
Everyone's got something to sell
At the Blue Motel
Follow your dreams into the ground
And you'll be found
At the Blue Motel
Oh but you should have seen me
Down at The Ritz
On brighter days and cooler nights
Cash flowed like water
I froze like ice
The clientele did name my price
Now salad days are done
And without dollar one
At least I've found a place to hide
At the Blue Motel
Everyone's got something to sell
At the Blue Motel
Follow your dreams into the ground
And you'll be found
At the Blue Motel
From the album Blue Motel
by Bart & The Bedazzled