Colleen Green
&
Bart Davenport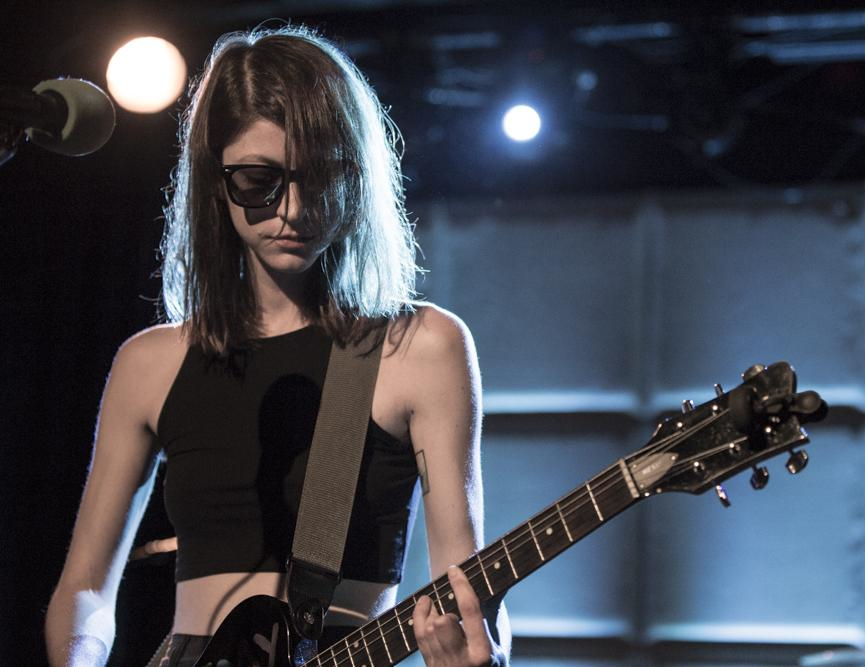 From ANDRAS JONES: Colleen Green is one of Radio8Ball's new favorite people. You can check out her R8B episode HERE. In keeping with Colleen's enigmatic no frills approach to music, her question for The Pop Oracle is as simple and universal as the Ramones songs she so loves. There were enough synchronicities to make us think it was a positive answer but only Colleen can tell us for sure. Looking back now in the early morning hours of a November morning in Burbank I can't help but think the song actually describes Colleen and the key to being "ready for love" is loving oneself. Meanwhile, on the day we're releasing this Louis CK is being outed for his wankery and so I can't help but think of the "Pamela" episode of his FX series in which he chases Pamela Adlon around his apartment in a very creepy replay of what we are now finding out is an all too familiar scenario for women around the world. I think about Pamela Adlon who played his wife in one of my favorite series "Lucky Louie", his love interest in"Louie" and now stars in her own series that CK produces. The character she portrays talks dirty and influences people. She takes no shit and holds men accountable, and before this character showed up on Lucky Louie I'd never encountered anyone like her on a TV show though she was like a lot of the women I've known all my life. I wrote her as much in an e-mail when I first saw "Lucky Louie". I had her e-mail because she directed me in a commercial for a failed online music experiment called Indie Eclectic in the early 00's, and years later I was lucky enough to get her to be a guest on Radio8Ball. Point is, Pamela Adlon is a fierce and talented woman and if it weren't for Louie CK she might still be directing commercials for failed internet projects instead of starring on one of my favorite shows "Better Things". That doesn't take away CK's accountability for bad behavior, nor should his bad behavior take away from his artistry that has always been about exposing itself, or his advocacy which has elevated many deserving talents. Like so many of the subjects Adlon and CK explore in their art, it's complicated and messy and not about looking good. I'd like to see them both continue to work this stuff out in their future projects. We need the conversation (about consent and boundaries and healthy sexuality) more than we need another easy scapegoat for our society's shame and cognitive dissonance when it comes to our relationship to our bodies. Maybe that's what it's going to take for us, as a society, to be ready for love.

MANNEQUIN PUSSY: https://mannequinpussy.bandcamp.com/
PAMELA: https://pamelasf.bandcamp.com/
Pamela
Pamela, owner of my heart
Over the waves of blue
Pamela, now that you've got me
What are you gonna do?
'Cause when it comes to makin' love right
And when it comes to sayin' things that I like
No one else can do it quite like you
Pamela, free as a wildfire
Sweeter than any fruit
Pretty one, no contradiction
To be so bold, so cute
I wanna be there to mess up your hair
Hear you play a ukulele tune
And when you're drawing up your future plans
Could you pencil me in there soon?
'Cause when it comes to makin' love right
And when it comes to sayin' things that I like
No one else can do it quite like you
So let me know if you'd be in a position to
Make one dream come true
Pamela, cómo se dice?
I don't know right from wrong
Oh Pamela, I've got dyslexia
Except when singing a song
When it comes down to it, you're right
And while the world keeps turning day into night
My own head's revolving around you
From the album, 'Physical World' (Lovemonk/Burger)