Andras Jones
Pronounced On-Dross Joe-n's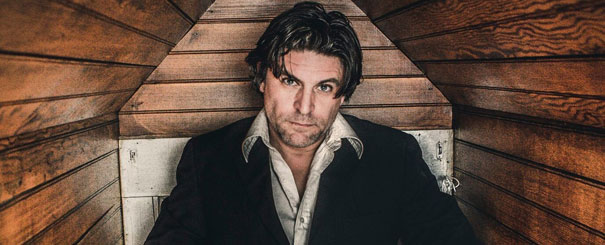 Ladies and gentleman…the host of Radio8Ball…
The creator and first host of Radio8Ball has had many careers. Musician. Writer. Actor. Bartender. Music Journalist. Talent Manager. Smalltown rabble rouser.
Radio8Ball has attracted such venerable guests over the years because most of them have worked with Andras in some capacity. On film. In concert. Protesting in the streets, or vomiting in those same streets.
Andras likes to say he's worked with "some of the greatest talents of his generation, at the lowest point in their careers".
Andras Jones Musician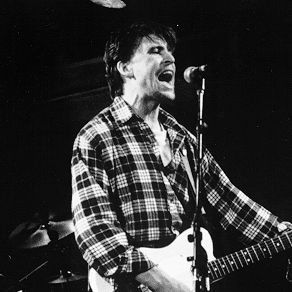 "Songwriting has always been the main thing. For a while I thought that meant it had to be my job, so I made it my career for a quixotic decade and a half. Then when I stopped making it my job I thought that meant I had to stop doing it, but I didn't. The songs kept coming as needed. They still do.
I wrestled briefly with the idea of not including my songs in the R8B App since almost none of them were performed on Radio8Ball but I ultimately decided they should be a part of this. The songs and performing them were my first experience of synchronicity and I built this show around The Pop Oracle in part to inspire the kind of listening I desired and rarely found in the venues afforded touring songwriters at the time.
I put that part of my career away when I devoted myself fully to this format, but if you like the music I like, and you like the show I built to honor that music, well, maybe you'll like what I do as well.
I have a feeling I'll be using this space to figure out what my music means to me in the context of this Pop Oracle thing.
If you're interested in venturing down this particular rabbit hole, let's start with an album that I think we got right.
UnPop…
It's an angry adolescent concept album written and performed when I was in my mid-20's, with The Previous at their tour hardened and part savvy best".
HISTORICAL BACKGROUND
The Previous and Mr. Jones released 10 CD's and toured the US consistently for a little over a decade. Andras's last US tour began on September 1st, 2001. Since then he has continued to write and record music on his own and with Andy Shmushkin, Willie Wisely, Andy Dick, My Brave Face and always with some version of The Previous.
His first band was The Boon with his high school friend, Josh Clayton-Felt (later of School of Fish). They played around LA for a little over a year and almost got signed. When The Boon dissolved Jones formed Mr. Jones & The Previous (later shortened simply to The Previous) a band that would welcome the  contributions of an impressive crew of cats over the decade of their non-existence.
Personnel included R. Walt Vincent, Marshall Thompson, Colin Mahoney, John Nason, Brian Schey, Clay Goldstein, David Tobocman, Deb Pasternak, Julie Christensen, Dan Bern, Tuesday Knight, Steve Mugalion, Darlene Sovran, Holly Montgomery, Chad Austinson and illustrious others.