Chris "Sandman" Sand
& Jimmy Webb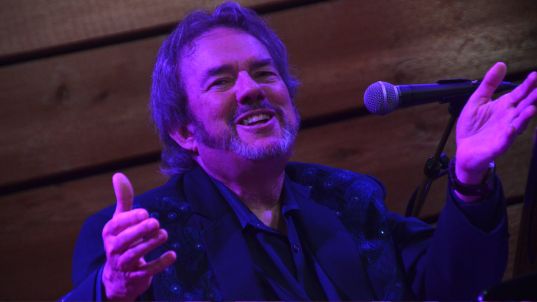 Performance Date: February 2nd, 2014
One of the best things that ever happened to Radio8Ball was our inclusion on Jazz Alley's media list. With this validation we were able to entice living legends like Mose Allison and Allen Toussaint to join us for Pop Oracle sessions on Alternative Talk 1150AM when they were coming through town to perform at that venerable establishment.
In early 2014, years after R8B had left the airwaves in Olympia and Seattle we got word that Hall of Fame songwriter Jimmy Webb was coming through town so we fired up the old studio and got down to some spirited musical divination.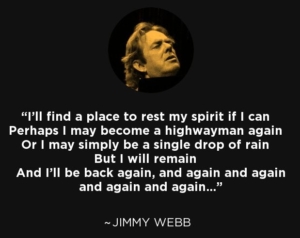 In this segment Chris "Sandman" Sand joined to ask a question and found himself quite blown away by the synchronicity of his answer. Jimmy Webb is a great storyteller so sit back and get ready for a good one.