The Young Evils in West Seattle, Washington
In the days leading up to their triumphant assault on Sasquatch 2011, KEXP darlings, The Young Evils joined Andras Jones for the second night of a three night stint at The Skylark Cafe & Club. Yes. that is comedian Derek Sheen onstage in the picture.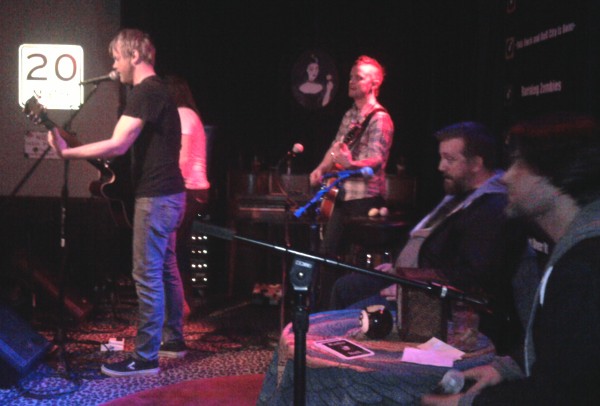 Music journalist, Dave O'Leary attended the show and wrote a chapter about it for his upcoming compilation, The Music Book. The chapter was reprinted in The Monarch Review.